IIT Kanpur: Placement, Cutoff, Campus Facilities,Ranking 2021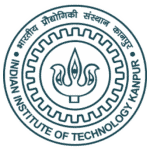 IIT Kanpur
Overview
IIT Madras
Also Known As
IITK
Institute Type
Government
Established
1960
Location
Kanpur
NIRF Rank (2020)
4
IIT Kanpur Cutoff 2020
General Category Cutoff 2020
4-Year B.E./B.Tech. Course
| Branch name | Open | Close |
| --- | --- | --- |
| Aerospace Engineering | 2363 | 3784 |
| Biological Sciences and Bioengineering | 4321 | 6399 |
| Chemical Engineering | 2309 | 3453 |
| Civil Engineering | 3659 | 4745 |
| Computer Science Engineering | 111 | 231 |
| Electrical Engineering | 447 | 1163 |
| Materials Science and Engineering | 3921 | 5305 |
| Mechanical Engineering | 427 | 2353 |
| Branch name | Open | Close |
| --- | --- | --- |
| Chemical Engineering | 2729 | 8472 |
| Earth Sciences | 6722 | 8601 |
| Economics | 1458 | 385 |
| Mathematics and Scientific Computing | 444 | 910 |
| Physics | 1025 | 3553 |
4-Year B.E./B.Tech. Course
| Branch name | Open | Close |
| --- | --- | --- |
| Aerospace Engineering | 1894 | 3847 |
| Biological Sciences and Bioengineering | 4321 | 6404 |
| Chemical Engineering | 2309 | 3477 |
| Civil Engineering | 3659 | 4753 |
| Computer Science Engineering | 111 | 232 |
| Electrical Engineering | 447 | 1170 |
| Materials Science and Engineering | 3921 | 5362 |
| Mechanical Engineering | 427 | 2364 |
| Branch name | Open | Close |
| --- | --- | --- |
| Chemical Engineering | 5532 | 8516 |
| Earth Sciences | 6722 | 8930 |
| Economics | 1458 | 2814 |
| Mathematics and Scientific Computing | 444 | 910 |
| Physics | 1025 | 3796 |
4-Year B.E./B.Tech. Course
| Branch name | Open | Close |
| --- | --- | --- |
| Aerospace Engineering | 1894 | 3847 |
| Biological Sciences and Bioengineering | 4321 | 6404 |
| Chemical Engineering | 2309 | 3477 |
| Civil Engineering | 3659 | 4753 |
| Computer Science Engineering | 111 | 232 |
| Electrical Engineering | 447 | 1170 |
| Materials Science and Engineering | 3921 | 5382 |
| Mechanical Engineering | 1377 | 2364 |
| Branch name | Open | Close |
| --- | --- | --- |
| Chemical Engineering | 5532 | 8516 |
| Earth Sciences | 6722 | 8930 |
| Economics | 1458 | 2814 |
| Mathematics and Scientific Computing | 444 | 910 |
| Physics | 1025 | 3796 |
4-Year B.E./B.Tech. Course
| Branch name | Open | Close |
| --- | --- | --- |
| Aerospace Engineering | 1894 | 3847 |
| Biological Sciences and Bioengineering | 4321 | 6404 |
| Chemical Engineering | 2309 | 3477 |
| Civil Engineering | 3659 | 4753 |
| Computer Science Engineering | 111 | 232 |
| Electrical Engineering | 447 | 1170 |
| Materials Science and Engineering | 3921 | 5434 |
| Mechanical Engineering | 1377 | 2368 |
| Branch name | Open | Close |
| --- | --- | --- |
| Chemical Engineering | 5532 | 8516 |
| Earth Sciences | 6722 | 8930 |
| Economics | 1458 | 2814 |
| Mathematics and Scientific Computing | 444 | 910 |
| Physics | 1025 | 3796 |
4-Year B.E./B.Tech. Course
| Branch name | Open | Close |
| --- | --- | --- |
| Aerospace Engineering | 1894 | 3847 |
| Biological Sciences and Bioengineering | 4321 | 6405 |
| Chemical Engineering | 2309 | 3477 |
| Civil Engineering | 3659 | 4764 |
| Computer Science Engineering | 111 | 239 |
| Electrical Engineering | 447 | 1175 |
| Materials Science and Engineering | 4301 | 5500 |
| Mechanical Engineering | 1377 | 2381 |
| Branch name | Open | Close |
| --- | --- | --- |
| Chemical Engineering | 5532 | 8516 |
| Earth Sciences | 6722 | 8930 |
| Economics | 1458 | 2814 |
| Mathematics and Scientific Computing | 444 | 910 |
| Physics | 1025 | 3921 |
4-Year B.E./B.Tech. Course
| Branch name | Open | Close |
| --- | --- | --- |
| Aerospace Engineering | 1894 | 4165 |
| Biological Sciences and Bioengineering | 4321 | 7041 |
| Chemical Engineering | 2309 | 3892 |
| Civil Engineering | 3677 | 527 |
| Computer Science Engineering | 111 | 239 |
| Electrical Engineering | 447 | 1179 |
| Materials Science and Engineering | 4301 | 5875 |
| Mechanical Engineering | 1377 | 2542 |
| Branch name | Open | Close |
| --- | --- | --- |
| Chemical Engineering | 5532 | 9562 |
| Earth Sciences | 7991 | 10193 |
| Economics | 1458 | 3329 |
| Mathematics and Scientific Computing | 444 | 910 |
| Physics | 1025 | 4241 |
Campus Facilities in IIT Kanpur
IIT Kanpur
Campus size of IIT Kanpur: 1055 acres
IIT Kanpur Central library: 3,00,000+ books along with 2000+ journals. 
IITK has a Computer centre and computer labs with 290+ desktop computers.
Research Facilities:
Equipments in IIT kanpur
IIT Kanpur Auditorium with a seating capacity of 210.
Hostels: IIT Kanpur has 11 boys' hostels, 2 girls' hostels and one girls' residence tower.
Sports Facilities in IIT Kanpur: Two cricket fields, a 400 metres track, a swimming pool, separate football and hockey fields, 3 basketball courts, volleyball and tennis courts, badminton, skating, a taekwondo arena, table tennis rooms, a yoga room, 2 gyms and more.
The campus has a canteen along with Cafe Coffee Day (CCD), Dominoes, etc. 
IITK has a Hospital within the campus with medical facilities like ECG, X-Ray, Pathology, etc.
Other: There are visitor's hostel/guest houses, banks, ATM, post office, a railway reservation counter, and a police station within the campus.
College Societies, Clubs & Fests
Clubs in IIT Kanpur
Dance Club
Discussion and Debating CIub
Dramatics Club
Literary Club
Music Club

Photography Club

Film Club

Fine Arts Club
Quiz Club
Design Club
Programming Club
Radio FM 90.4
Students' Film Society
Aeromodelling Club
Astronomy Club
Business Club
Electronics Club
Robotics Club
Vox Populi

Animation Hobby Group

E-Cell
Academics and Research Cell
Adventure Club
Chess Club
Card and Board Games Club
Shooting Club
Skating Club
Taekwondo Club
Yoga Club
Bicycling Hobby Group
BRaIN Hobby Group
DesCon Hobby Group
Gliding Hobby Group
Rubik's Cube Hobby Group
Science Coffee House
Community Welfare Cell
Boxing Hobby Group
Fests in IITK
Techkriti (Technical Fest of IITK)
Antaragni (Cultural Fest of IITK)
Udgosh (annual sports festival)
E-summit
Other Departmental Fests
Fee Structure of IIT Kanpur
INSTITUTE FEE
| | |
| --- | --- |
| Particulars | Amount |
| Caution Money (One Time, Refundable) | ₹6,000 |
| One Time Fees | ₹2,450 |
| Tuition Fee (per Semester) | ₹1,00,000 |
| Other fees (per Semester) | ₹2,850 |
| Annual Fees | ₹700 |
| Total | ₹1,16,450 |
HOSTEL FEE
| | |
| --- | --- |
| Particulars | Amount |
| Hostel Caution Money (One Time, Refundable) | ₹10,000 |
| Hostel Admission Fee (One Time) | ₹500 |
| Hostel Seat Rent (per Semester) | ₹1,250 |
| Water Charges (per Semester) | ₹25 |
| Mess Establishment Charges (per Semester) | ₹12,850 |
| Total | ₹24,625 |
IIT Kanpur Placements 2020
The placement season during 2019-20, IIT Kanpur had witnessed a 93.17% placement record.
The highest CTC was ₹1.54 CPA.
Whereas, in 2020-21 the highest domestic salary offered at IIT Kanpur was ₹62.28 LPA which was bagged by four CSE students. The highest international CTC was ₹1.54 CPA.
IITK Notable Alumni
IITK Alumni Network (recuiter-wise)
| | |
| --- | --- |
| Recruiter | No. of Alumni |
| Tata Consultancy Services | 203 |
| Amazon | 166 |
| Microsoft | 187 |
| Intel Corporation | 150 |
| Qualcomm | 140 |
| Infosys | 137 |
| HSBC | 124 |
| Accenture | 110 |
| Goldman Sachs | 106 |
| Flipkart | 100 |
IIT Kanpur Branchwise Comparison