IIT Madras: Placements, Cutoff, Facilities, Campus, Fees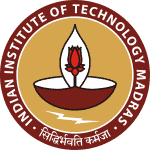 IIT Madras
Overview
IIT, Madras
Also Known As
MNNIT
Institute Type
Government
Established
1961
Location
Allahabad, UP
NIRF Rank (2020)
48
IIT Madras Cutoff 2020
General Category Cutoff 2020
4-Year B.E./B.Tech. Course
| Branch name | Open | Close |
| --- | --- | --- |
| Aerospace Engineering | 2243 | 3533 |
| Chemical Engineering | 2076 | 3499 |
| Civil Engineering | 2457 | 5042 |
| Computer Science Engineering | 49 | 157 |
| Electrical Engineering | 166 | 818 |
| Engineering Physics | 1166 | 1589 |
| Mechanical Engineering | 844 | 2146 |
| Metallurgical & Materials Engineering | 3590 | 5289 |
| Naval Architecture & Ocean Engineering | 5124 | 6912 |
5-Year B.Tech + M.Tech. (Dual Degree) Course
| Branch name | Open | Close |
| --- | --- | --- |
| Aerospace Engineering | 2729 | 3017 |
| Chemical Engineering | 3521 | 7203 |
| Civil Engineering | 2293 | |
5-Year B.S. + M.S. (Dual Degree) Course
| Branch name | Open | Close |
| --- | --- | --- |
| Aerospace Biological Sciences | 5126 | 8391 |
| Physics | 2076 | 2298 |
4-Year B.E./B.Tech. Course
| Branch name | Open | Close |
| --- | --- | --- |
| Aerospace Engineering | 2243 | 3533 |
| Chemical Engineering | 2076 | 3499 |
| Civil Engineering | 3439 | 5085 |
| Computer Science Engineering | 49 | 157 |
| Electrical Engineering | 166 | 829 |
| Engineering Physics | 1166 | 1589 |
| Mechanical Engineering | 844 | 2168 |
| Metallurgical & Materials Engineering | 3785 | 5298 |
| Naval Architecture & Ocean Engineering | 5124 | 6993 |
5-Year B.Tech + M.Tech. (Dual Degree) Course
| Branch name | Open | Close |
| --- | --- | --- |
| Aerospace Engineering | 2729 | 3816 |
| Chemical Engineering | 3521 | 7256 |
| Civil Engineering | 2293 | 3790 |
5-Year B.S. + M.S. (Dual Degree) Course
| Branch name | Open | Close |
| --- | --- | --- |
| Aerospace Biological Sciences | 5126 | 8391 |
| Physics | 1772 | 2397 |
4-Year B.E./B.Tech. Course
| Branch name | Open | Close |
| --- | --- | --- |
| Aerospace Engineering | 2243 | 3533 |
| Chemical Engineering | 2076 | 3514 |
| Civil Engineering | 2457 | 5085 |
| Computer Science Engineering | 49 | 157 |
| Electrical Engineering | 166 | 829 |
| Engineering Physics | 1166 | 1589 |
| Mechanical Engineering | 844 | 2168 |
| Metallurgical & Materials Engineering | 3785 | 5298 |
| Naval Architecture & Ocean Engineering | 5124 | 7094 |
5-Year B.Tech + M.Tech. (Dual Degree) Course
| Branch name | Open | Close |
| --- | --- | --- |
| Aerospace Engineering | 2729 | 3816 |
| Chemical Engineering | 3521 | 7256 |
| Civil Engineering | 2293 | 3790 |
5-Year B.S. + M.S. (Dual Degree) Course
| Branch name | Open | Close |
| --- | --- | --- |
| Aerospace Biological Sciences | 5126 | 9866 |
| Physics | 1772 | 2397 |
4-Year B.E./B.Tech. Course
| Branch name | Open | Close |
| --- | --- | --- |
| Aerospace Engineering | 2243 | 3533 |
| Chemical Engineering | 2076 | 3514 |
| Civil Engineering | 3439 | 5095 |
| Computer Science Engineering | 49 | 157 |
| Electrical Engineering | 166 | 829 |
| Engineering Physics | 1166 | 1589 |
| Mechanical Engineering | 844 | 2168 |
| Metallurgical & Materials Engineering | 3785 | 5298 |
| Naval Architecture & Ocean Engineering | 5164 | 7108 |
5-Year B.Tech + M.Tech. (Dual Degree) Course
| Branch name | Open | Close |
| --- | --- | --- |
| Aerospace Engineering | 2729 | 3816 |
| Chemical Engineering | 3521 | 7256 |
| Civil Engineering | 2293 | 3790 |
5-Year B.S. + M.S. (Dual Degree) Course
| Branch name | Open | Close |
| --- | --- | --- |
| Aerospace Biological Sciences | 5126 | 9866 |
| Physics | 1772 | 2397 |
4-Year B.E./B.Tech. Course
| Branch name | Open | Close |
| --- | --- | --- |
| Aerospace Engineering | 2243 | 3533 |
| Chemical Engineering | 2076 | 3514 |
| Civil Engineering | 3439 | 5177 |
| Computer Science Engineering | 49 | 158 |
| Electrical Engineering | 166 | 833 |
| Engineering Physics | 1166 | 1589 |
| Mechanical Engineering | 964 | 2168 |
| Metallurgical & Materials Engineering | 3785 | 5298 |
| Naval Architecture & Ocean Engineering | 5164 | 7186 |
5-Year B.Tech + M.Tech. (Dual Degree) Course
| Branch name | Open | Close |
| --- | --- | --- |
| Aerospace Engineering | 2729 | 3816 |
| Chemical Engineering | 3521 | 7600 |
| Civil Engineering | 2293 | 3790 |
5-Year B.S. + M.S. (Dual Degree) Course
| Branch name | Open | Close |
| --- | --- | --- |
| Aerospace Biological Sciences | 5126 | 9957 |
| Physics | 1772 | 2397 |
4-Year B.E./B.Tech. Course
| Branch name | Open | Close |
| --- | --- | --- |
| Aerospace Engineering | 2243 | 3678 |
| Chemical Engineering | 2076 | 3636 |
| Civil Engineering | 3439 | 5727 |
| Computer Science Engineering | 49 | 158 |
| Electrical Engineering | 166 | 844 |
| Engineering Physics | 1166 | 1589 |
| Mechanical Engineering | 964 | 2314 |
| Metallurgical & Materials Engineering | 3785 | 5554 |
| Naval Architecture & Ocean Engineering | 5164 | 7929 |
5-Year B.Tech + M.Tech. (Dual Degree) Course
| Branch name | Open | Close |
| --- | --- | --- |
| Aerospace Engineering | 2729 | 3816 |
| Chemical Engineering | 3521 | 7600 |
| Civil Engineering | 2293 | 3790 |
5-Year B.S. + M.S. (Dual Degree) Course
| Branch name | Open | Close |
| --- | --- | --- |
| Aerospace Biological Sciences | 5126 | 12762 |
| Physics | 1772 | 2397 |
Campus Facilities in IIT Madras
IIT Madras
IIT Madras has a campus size of 617 acres.
IIT Madras campus has a huge Central Library
There is a Computer centre and supply of 200 Mbps 1:1 Internet Bandwidth for the campus Network of IIT Madras.
Research Facilities in IIT Madras: Many Lab Equipments are available for research.
IIT Madras has an Auditorium with a seating capacity of 900.
IIT Madras has 15 boys' hostels, 4 girls' hostels.
Sports facilities at IIT Madras include a cricket stadium, athletics field, a swimming pool, football, hockey fields, basketball courts, volleyball, tennis courts, squash court, table tennis, a yoga room, weight-lifting, well-equipped gym, etc.
IITM has a canteen along with an amphitheatre with 220 seater capacity, Cafe Coffee Day (CCD), many other cafes and shops.
IITM has a well equipped Hospital within the campus.
There are guest houses, banks, ATMs, a post office, railway reservation counter, and a police station within the campus.
College Societies, Clubs & Fests
Clubs in IIT Madras
Sangam Clubs
Quiz Club
Word Games CIub
Music Club
Oratory Club
Thespian Club
Writing Club
Choreo Club
Fine Arts Club
Media Club
E-Sports Club
Comedy Club
Lifestyle Club
Informals Club
Classical Arts Club
Film Appreciation Club
Design & VFX Club
Kalakriti (Arts)
Enigma (Analytics)
Rhetorica (Debate)
Arthonomics (Economics)
Fin-Addicts (Finance)
FoHRum, Prabodhan (HR)
Mercado, MarkIIT (Marketing)
Opera House (Operations)
DoMS QWGC (Quiz)
Writers' Bloc (Writing)
Sabhas and Samitis
Marathi Mitra Mandal
Hindi Mitra Mandal
Kannada Sangha
Telugu Samskrita Samiti
SADINER (Student Association for the Development of India's North Eastern Regions)
Kerala Kala Samiti
Diganto (Bengali Society) 
Fests in IIT Madras
Shaastra (Technical Fest of IITM)
Saarang (Cultural Fest of IITM)
Department Fests
Fee Structure of IIT Madras
INSTITUTE FEE
| | |
| --- | --- |
| Particulars | Amount |
| Caution Money (One Time, Refundable) | ₹6,000 |
| One Time Fees | ₹3,550 |
| Tuition Fee (per Semester) | ₹1,00,000 |
| Other fees (per Semester) | ₹8,950 |
| Annual Fees | ₹1,084 |
| Total | ₹1,15,584 |
HOSTEL FEE
| | |
| --- | --- |
| Particulars | Amount |
| Hostel Caution Money (One Time, Refundable) | ₹3,000 |
| Hostel Seat Rent (per Semester) | ₹6,000 |
| Electricity & Water charges (per Sem.) | ₹1,000 |
| Other Charges (per Semester) | ₹1,750 |
| Mess Advance (per Semester) | ₹17,500 |
| Total | ₹29,250 |
IIT Madras Placements 2020
HIGHEST PACKAGE OFFERED
| | |
| --- | --- |
| Course | Max CTC (in LPA) |
| B.Tech | ₹82.50 |
| Dual degree | ₹49.60 |
AVERAGE PACKAGE OFFERED
| | |
| --- | --- |
| Course | Avg CTC (in LPA) |
| B.Tech | ₹18.10 |
| Dual degree | ₹17.08 |
SALARY STATISTICS (Branch-Wise)
| | |
| --- | --- |
| Branch | Range of Offered Salary |
| Aerospace Engineering | ₹6.00 lakhs to ₹30.00 lakhs per annum |
| Bio-Technology | ₹5.40 lakhs to ₹38.70 lakhs per annum |
| Chemical Engineering | ₹5.40 lakhs to ₹37.40 lakhs per annum |
| Civil Engineering | ₹5.40 lakhs to ₹37.00 lakhs per annum |
| Computer Science Engineering | ₹12.00 lakhs to ₹88.82 lakhs per annum |
| Electrical Engineering | ₹9.00 lakhs to ₹ 56.17 lakhs per annum |
| Engineering Design | ₹8.00 lakhs to ₹37.00 lakhs per annum |
| Engineering Physics | ₹11.10 lakhs to ₹21.00 lakhs per annum |
| Mechanical Engineering | ₹5.40 lakhs to ₹49.60 lakhs per annum |
| Metallurgical & Mechanical Engineering | ₹6.30 lakhs to ₹32.90 lakhs per annum |
| Ocean Engineering | ₹5.40 lakhs to ₹37.00 lakhs per annum |
| Physics | ₹5.40 lakhs to ₹10.00 lakhs per annum |
IIT Madras Notable Alumni
IIT Madras Comparisons
IITM Campus Pics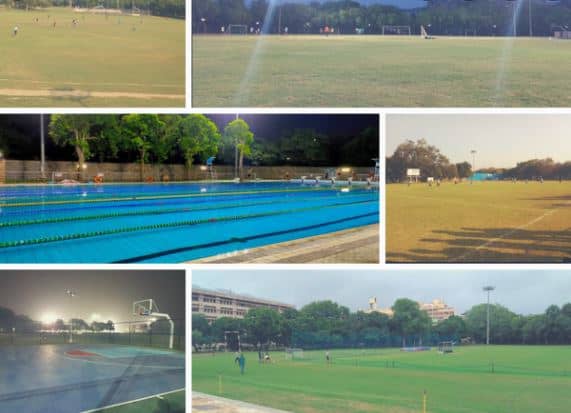 Other College Comparisons