IIT Bombay: Placements, Cutoff, Facilities, Campus, Fees 2021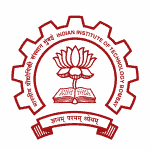 IIT BOMBAY
Overview
IIT, BOMBAY
Also Known As
IITB
Institute Type
Government
ESTABLISHED
1958
NIRF Rank (2020)
4
IIT BOMBAY Cutoff 2020
General Category Cutoff 2020
4-Year B.E./B.Tech. Course
| Branch name | Open | Close |
| --- | --- | --- |
| Aerospace Engineering | 807 | 2070 |
| Chemical Engineering | 832 | 1922 |
| Civil Engineering | 1498 | 3267 |
| Computer Science Engineering | 2 | 63 |
| Electrical Engineering | 25 | 288 |
| Engineering Physics | 309 | 1101 |
| Mechanical Engineering | 291 | 1110 |
| Metallurgical & Materials Engineering | 2229 | 3574 |
5-Year B.Tech + M.Tech. (Dual Degree) Course
| Branch name | Open | Close |
| --- | --- | --- |
| Aerospace Engineering | 301 | 749 |
| Energy Engineering with M.Tech.in Energy Systems Engineering | 1566 | 2469 |
| Civil Engineering | 3830 | 5209 |
| Mechanical Engineering and M.Tech.in Computer Integrated Manufacturing | 1195 | 1571 |
| Metallurgical Engineering & Materials Science | 3688 | 4213 |
| Branch name | Open | Close |
| --- | --- | --- |
| Mathematics | 5126 | 1511 |
| Chemistry | 2541 | 2298 |
| Economics | 819 | 2176 |
4-Year B.E./B.Tech. Course
| Branch name | Open | Close |
| --- | --- | --- |
| Aerospace Engineering | 807 | 2070 |
| Chemical Engineering | 832 | 1922 |
| Civil Engineering | 1498 | 3267 |
| Computer Science Engineering | 2 | 66 |
| Electrical Engineering | 25 | 289 |
| Engineering Physics | 309 | 1101 |
| Mechanical Engineering | 291 | 1129 |
| Metallurgical & Materials Engineering | 2229 | 3650 |
5-Year B.Tech + M.Tech. (Dual Degree) Course
| Branch name | Open | Close |
| --- | --- | --- |
| Aerospace Engineering | 301 | 749 |
| Energy Engineering with M.Tech.in Energy Systems Engineering | 1566 | 2469 |
| Civil Engineering | 3830 | 5209 |
| Mechanical Engineering and M.Tech.in Computer Integrated Manufacturing | 1195 | 1571 |
| Metallurgical Engineering & Materials Science | 3688 | 4213 |
| Branch name | Open | Close |
| --- | --- | --- |
| Mathematics | 5126 | 1511 |
| Chemistry | 2541 | 5710 |
| Economics | 819 | 2176 |
4-Year B.E./B.Tech. Course
| Branch name | Open | Close |
| --- | --- | --- |
| Aerospace Engineering | 807 | 2070 |
| Chemical Engineering | 832 | 1922 |
| Civil Engineering | 1498 | 3267 |
| Computer Science Engineering | 2 | 66 |
| Electrical Engineering | 25 | 289 |
| Engineering Physics | 309 | 1101 |
| Mechanical Engineering | 291 | 1129 |
| Metallurgical & Materials Engineering | 2229 | 3650 |
5-Year B.Tech + M.Tech. (Dual Degree) Course
| Branch name | Open | Close |
| --- | --- | --- |
| Aerospace Engineering | 301 | 749 |
| Energy Engineering with M.Tech.in Energy Systems Engineering | 1566 | 2469 |
| Civil Engineering | 3830 | 5209 |
| Mechanical Engineering and M.Tech.in Computer Integrated Manufacturing | 1195 | 1571 |
| Metallurgical Engineering & Materials Science | 3688 | 4213 |
| Branch name | Open | Close |
| --- | --- | --- |
| Mathematics | 128 | 1511 |
| Chemistry | 2541 | 5710 |
| Economics | 819 | 2176 |
4-Year B.E./B.Tech. Course
| Branch name | Open | Close |
| --- | --- | --- |
| Aerospace Engineering | 807 | 2070 |
| Chemical Engineering | 832 | 1922 |
| Civil Engineering | 1498 | 3267 |
| Computer Science Engineering | 2 | 66 |
| Electrical Engineering | 25 | 289 |
| Engineering Physics | 309 | 1101 |
| Mechanical Engineering | 291 | 1129 |
| Metallurgical & Materials Engineering | 2229 | 3650 |
5-Year B.Tech + M.Tech. (Dual Degree) Course
| Branch name | Open | Close |
| --- | --- | --- |
| Aerospace Engineering | 301 | 749 |
| Energy Engineering with M.Tech.in Energy Systems Engineering | 1566 | 2469 |
| Civil Engineering | 3830 | 5209 |
| Mechanical Engineering and M.Tech.in Computer Integrated Manufacturing | 1195 | 1571 |
| Metallurgical Engineering & Materials Science | 3688 | 4213 |
| Branch name | Open | Close |
| --- | --- | --- |
| Mathematics | 128 | 1511 |
| Chemistry | 2541 | 5710 |
| Economics | 819 | 2176 |
4-Year B.E./B.Tech. Course
| Branch name | Open | Close |
| --- | --- | --- |
| Aerospace Engineering | 807 | 2070 |
| Chemical Engineering | 832 | 1922 |
| Civil Engineering | 1498 | 3267 |
| Computer Science Engineering | 2 | 66 |
| Electrical Engineering | 25 | 298 |
| Engineering Physics | 309 | 1101 |
| Mechanical Engineering | 291 | 1129 |
| Metallurgical & Materials Engineering | 2229 | 3650 |
5-Year B.Tech + M.Tech. (Dual Degree) Course
| Branch name | Open | Close |
| --- | --- | --- |
| Aerospace Engineering | 301 | 749 |
| Energy Engineering with M.Tech.in Energy Systems Engineering | 1566 | 2469 |
| Civil Engineering | 3830 | 5209 |
| Mechanical Engineering and M.Tech.in Computer Integrated Manufacturing | 1195 | 1571 |
| Metallurgical Engineering & Materials Science | 3688 | 4213 |
| Branch name | Open | Close |
| --- | --- | --- |
| Mathematics | 128 | 1511 |
| Chemistry | 2541 | 5710 |
| Economics | 819 | 2176 |
4-Year B.E./B.Tech. Course
| Branch name | Open | Close |
| --- | --- | --- |
| Aerospace Engineering | 807 | 2070 |
| Chemical Engineering | 832 | 1922 |
| Civil Engineering | 1498 | 3388 |
| Computer Science Engineering | 2 | 66 |
| Electrical Engineering | 25 | 298 |
| Engineering Physics | 309 | 1113 |
| Mechanical Engineering | 291 | 1129 |
| Metallurgical & Materials Engineering | 2229 | 3720 |
5-Year B.Tech + M.Tech. (Dual Degree) Course
| Branch name | Open | Close |
| --- | --- | --- |
| Aerospace Engineering | 301 | 749 |
| Energy Engineering with M.Tech.in Energy Systems Engineering | 1566 | 2469 |
| Civil Engineering | 3830 | 5872 |
| Mechanical Engineering and M.Tech.in Computer Integrated Manufacturing | 1195 | 1624 |
| Metallurgical Engineering & Materials Science | 3688 | 4298 |
| Branch name | Open | Close |
| --- | --- | --- |
| Mathematics | 128 | 1511 |
| Chemistry | 2541 | 5976 |
| Economics | 819 | 2257 |
Campus Facilities in IIT Bombay
IIT, Bombay
The IIT Bombay campus, having an area of about 545 acres, is located at Powai, in East Mumbai.
IITB has a number of central facilities such as the Central Library, Central Workshop, and Printing Press
IITB has a computer centre which has its own mini computers
Equipments available for research
Faculty members from IIT Bombay undertake industry-sponsored research and consultancy projects that are made available through the institute
There are a total of 18 hostels, of which two hostels (Hostels 10 and 11) and a wing of the newly constructed hostel (Hostel 15) are for female students.
The institute has two swimming pools; football, hockey and cricket grounds; and tennis, basketball, squash and volleyball courts. It also has a Students' Activity Center (SAC) for various cultural and other extracurricular activities
The institute has a Canteen and various Cafes.
IIT Bombay has Medical facilities and a dispensary for students and staff.
There is a bank, ATM and post office within the campus.
College Societies, Clubs & Fests
Clubs in IIT BOMBAY
The Quiz Club
TechniC
The Scrabble Club
The Speakers Club
THE Hobbies Club
The HAM club
THE Wildlife Club
THE Swimming Club
THE Mountaineering Club
The Group for Rural Activities (GRA)
Special Interest Group in Finance (SIGFIN)
The Astronomy club
Fests in IIT Bombay
TechFest (Technical Fest of IITM)
Mood Indigo (Cultural Fest of IITM)
Department Fests
IIT Bombay E-Summit
Alankar (Global Leadership Summit)
Fee Structure of IIT Bombay
INSTITUTE FEE
| | |
| --- | --- |
| Particulars | Amount |
| Caution Money (One Time, Refundable) | ₹6,000 |
| One Time Fees | ₹7,600 |
| Tuition Fee (per Semester) | ₹1,00,000 |
| Other fees (per Semester) | ₹4,200 |
| Total | ₹1,15,584 |
HOSTEL FEE
| | |
| --- | --- |
| Particulars | Amount |
| Mess Caution Money (One Time, Refundable) | ₹1,000 |
| Hostel Seat Rent (per Semester) | ₹2,000 |
| Electricity & Water charges (per Sem.) | ₹3,000 |
| Other Charges (per Semester) | ₹6,050 |
| Mess Advance (per Semester) | ₹22,000 |
| Total | ₹34,050 |
PLACEMENTS of IIT Bombay (2020)
AVERAGE PACKAGE OFFERED
Average Gross Salary: Rs. 16.06 lakhs per annum
Average CTC: Rs. 20.08 lakhs per annum
PLACEMENT STATISTICS (B.TECH.)
| | |
| --- | --- |
| B.Tech. – Branch | Placed (%) |
| Aerospace Engineering | 91.18% |
| Chemical Engineering | 94.00% |
| Civil Engineering | 86.84% |
| Computer Science and Engineering | 98.17% |
| Electrical Engineering | 90.20% |
| Engineering Physics | 84.62% |
| Mechanical Engineering | 89.58% |
| Metallurgical Engineering and Materials Science | 92.73% |
PLACEMENT STATISTICS (DUAL DEGREE)
| | |
| --- | --- |
| Dual Degree – Branch | Placed (%) |
| Aerospace Engineering | 100.00% |
| Civil Engineering | 100.00% |
| Electrical Engineering | 96.97% |
| Energy Science and Engineering | 76.92% |
| Engineering Physics | 100.00% |
| Mechanical Engineering | 93.55% |
| Metallurgical Engineering and Materials Science | 94.74% |
PLACEMENT STATISTICS (OTHER COURSES)
| | |
| --- | --- |
| Course – Branch | Placed (%) |
| 4 year B.S. – Chemistry | 83.33% |
IIT Madras Notable Alumni
Other College Comparisons